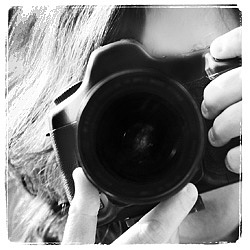 Sarah Loveland has been a professional photographer for 16 years and in that time has been asked to photograph many different subjects ranging from unusal pets to children with celebrity parents. Sarah has won awards for her baby and children's photography and believes that there is no better way of capture memories. Sarah believes that photography is fun and something that anyone can enjoy, no matter what age or what type of camera they want to use. Sarah teaches photography from her gallery in Hexham, Northumberland. Her teaching style is practical, friendly and contemporary. It's all about having fun with photography.
'I have created a range of products that are fun to use and aimed at helping you get more out of your camera. Our themed boxes give you lots of tips on that specific subject. Our challenge packs are ideas packs and are aimed to help you be more creative. They are full of ideas of things to photograph.'
This is a fun and friendly way of helping you to take better pictures. It's a great gift, particularly for those that have everything. People love getting things that they can do.
In addition to the photography lessons in a box range there is also a small selection of Sarah's favourite images. Sarah shoots using both traditional film and digital cameras. The images are printed on archival fine-art watercolour paper, giving the images more depth and feeling.
Photography is my passion and I believe that it is something that people can enjoy together. Challenge your family and friends. Get out with your cameras, phones and tablets, have a go and see what you can do.