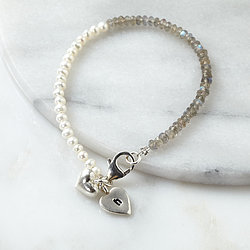 Beautifully simple stylish jewellery.
Using only the most beautiful beads and quality products: silver and gold, handstamped, sparkly semi-precious, pearls and crystals.
Creating hand-crafted and often bespoke pieces from my studio in Devon, I started Samphire Jewellery in 2005. My desire has always been to make beautiful simple pieces that are a "treasure to wear". Colours are muted and cool...blues, greys and pinks are my favourites. I am inspired by nature, the sea, foreign travel and the changing seasons in fashion.
From the beginning my designs have proved popular and my following has grown. I now supplies several shops in the West Country.