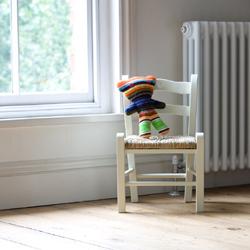 Love the space you're in with Rose & Grey - an inspiring online boutique that brings together a contemporary mix of vintage style pieces together with more modern furniture and accessories, and a beautiful range of bags and jewellery perfect for any modern vintage home.
Rose & Grey's eclectic collection includes their best selling distressed vintage leather furniture as well as an exciting range of stylish modern furniture upholstered in sumptuous soft velvets and designed by Rose & Grey. In keeping with current interiors trends and our enduring passion for industrial style interiors and loft living, Rose & Grey's globally sourced furniture range also includes rustic wooden pieces , some fabulous retro 50's dining furniture, industrial style metal cabinets, as well as old favourites including Eames style chairs and some gorgeously quirky storage solutions.
Rose & Grey's exciting online store also embraces a colourful and eclectic range of stylish homeware including mirrors and art prints, wallpapers, colourful wall-art, unusual storage solutions, lighting, rugs & cushions, bags and jewellery together with a seriously cool kids' range.
For the individually-minded who are keen to move away from 'mass produced', look no further than Rose & Grey for quirky styling and funky interiors treats. This exciting concept store is the perfect one-stop-shop for those in search of inspirational homeware at its best.
Rose and Grey ... for Vintage and Modern Living.