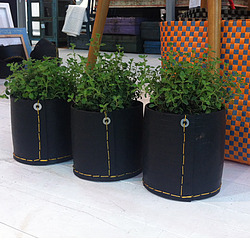 The company started life in 2009, with a range of home accessories designed using reclaimed wood, simple, beautiful products inspired by a wonderful raw material. At the same time, the wooden wall art was launched, wooden panels printed with stunning designs inspired by nature, from more delicate botanical designs to flamboyant and colourful butterflies.
Since then the product range has been added to and has morphed into what it is today, still following the same philosophy of lovely honest materials, often with a contemporary twist. Although not all our products are made from recycled materials, we do try to seek out interesting recycled or highly sustainable materials and have recently extended our product range with recycled rubber tyre pots and bowls, stitched with a contrasting bright orange thread.
We are a small family business and our aim is simply to bring to our customers beautiful contemporary products using honest materials, products with integrity.