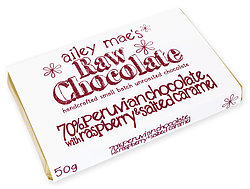 Ailey Mae's Raw Chocolate was started with the desire to create delicious chocolate made from simple, high quality, real ingredients.
All of my chocolate is made by me, Ailey, in my seaside home town of North Berwick in Scotland.
"I have never ever tasted such amazing chocolate! Thank you!"
"Oh my word - AMAZING!!! So delicious, words cannot describe!"
"Best chocolate I have ever had. The fact that it is raw makes it even better!"
"This stuff is seriously seriously good. Buy some now!!"
"Ailey Mae's Raw Chocolate is the most delicious choccie I've ever tasted, and I've tasted a LOT of chocolate. Yum."