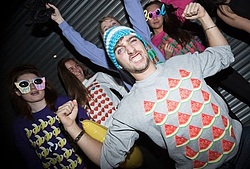 We believe that fruit and vegetables are beautifully designed by nature and have been under-represented in the world of fashion. We created QCumber after a food fight resulted in a delicious and perfect imprint on a white jumper.
QCumber products are soft, warm and inedible!
In 2012 QCumber stumbled upon the idea for a Frubie hat. This time, we did not throw strawberries at each others' heads but we tried to come up with a hat that would stay true to the brand.
You'll never be just one of the crowd when wearing QCumber Clothing. Our products are all designed and manufactured in the UK.