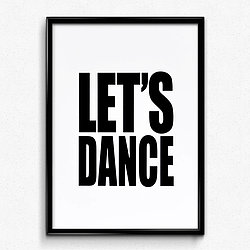 Hello and welcome to The Print Basement! We create big and bold typographic screen prints. That's what we do.
Taking inspiration from music, popular culture and our own quirky sense of nostalgia, we make original, eye popping prints designed to steal the show in your home.
In a world of mass produced digital posters, we like to do things a bit old school. And so all of our work is printed by hand at our studio using the traditional hand screen printing process. There is a unique and tactile quality to screen prints that simply cannot be achieved by digital methods. We also use the highest quality, heavyweight printmaking papers and hand mixed inks in order to create work with a real "feelable" quality to it.
We hope you love our work as much as we enjoy creating it.
Thanks for visiting!