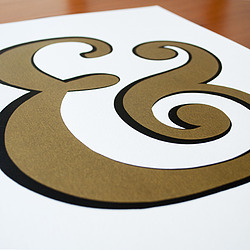 The Print Basement was launched in 2011 by graphic artist and printmaker, Daniel Povey.
After finding himself out of work, Daniel approached The Prince's Trust with the idea of starting his own business selling his original designs. They were very impressed with his idea and before long, he was up and running!
Taking inspiration from popular culture and his own sense of nostalgia, Daniel creates original typographic art and bold geometric patterns. Much of his work is limited edition and printed by hand using traditional screen printing techniques at his studio in Birmingham. He also sells a range of high quality, digitally produced posters.
Thanks for visiting