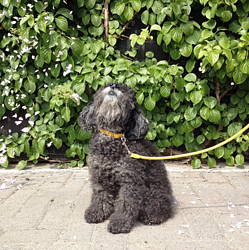 Poochie Amour for stylish dogs.
Poochie Amour is the e-boutique for fashion hounds and their style conscious owners. providing a range of chic and stylish dog accessories that keep the dog-walks looking gorgeous. At the Poochie Amour boutique you can browse English calfskin leather dog leads, dog collars and dog harnesses. Handcrafted in Italy in fabulously chic colours; gorgeous timeless classics, designed to last. If you're a hound who knows their Poochie from their Pucci, and want your collar to co-ordinate with your coat, why not browse a little...shop a little...and spread a little love!
Poochie Amour, for the love of our dogs!