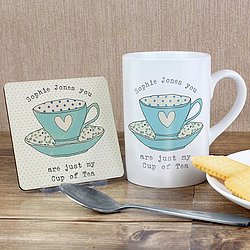 Welcome to the Pippins Gift Company online store. We are experienced, specialist retailers of exclusive personalised gifts and unique mementos that are guaranteed to raise a smile or warm the heart of those you hold dearest.
If you're looking for a special gift idea to commemorate a special date or memory that is both unique and personal then Pippins Gift Company is delighted to be able to help, with a fantastic range of hand picked gift ideas you'll absolutely love. Let that special someone know you're thinking of them today with an exclusive and affordable gift from our extensive selection of exclusive and personalised mementos for any occasion. With everything from natural wood picture frames and personalised fine glass, to charming vintage sweet jars and delightful shabby-chic wall hangers, we are sure to have the ideal gift just waiting to be personalised for you.
With a distinctive range of customisable gift ideas for all the family Pippins Gift Company has every wedding, birthday, anniversary, christening, Valentine's Day, engagement, back to school, house warming or 'just because' occasion completely covered. Simply choose your exciting new gift idea today and provide us with your special custom message or design and we'll make your gift just as unique as the individual receiving it. Make your presents personal and memorable the easy way, thanks to our easy to use and swift personalisation service.