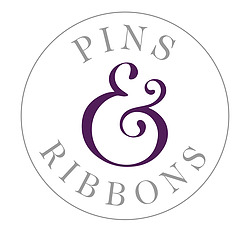 Welcome to Pins and Ribbons – the award-winning, eco-friendly, home accessories company, which helps you to put the heart into your home. If you love things which are gorgeous and handy, you've come to the right place.
Now celebrating our 10th Birthday, Pins & Ribbons has recenty added its first collection of fabrics to it's extensive product range, with 10 % off all profits being donated to Dogs Trust and a local Greyhound charity.
Each of our items is lovingly handmade in our workstudio in the North East of England , using only UK manufactured raw materials and fabrics and you'll also be delighted to discover that all of our beautiful home accessories are great value for money.
Our eco-friendly approach also means that we recycle everything from packaging to scrap materials. That way you can have what you want, without costing the earth! So why not delve into our treasure trove of goodies and add the perfect starting, or finishing, touch to your home.