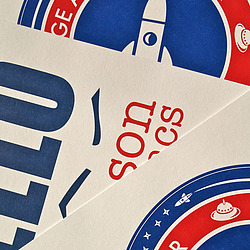 Say hello to Pelton64! We really enjoy creating our original designs and find our inspiration in any number of life's peculiarities. We believe that carefully chosen design that reflects its owner's identity is what helps to make a house a home.
Our exclusive range includes colourful graphic prints, cards, personalised stationery and tea towels.
Pelton64 are otherwise known as Vinny and Anna, a husband-and-wife graphic design and illustration team who work from our home studio in Greenwich, London. Combining our skills to make prints for our own home began as a fun way to share a hobby and since then, Pelton64 has evolved in to a way of bringing fresh, contemporary design to others.