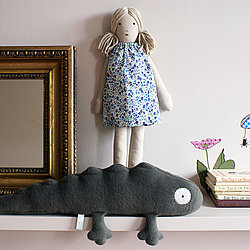 Owl is a collection of timeless, beautifully created objects for anyone, of any age, who loves good design.
Our products are lovingly made by hand in the heart of the Suffolk countryside.
Here at Owl we believe that childhood is something to hold on to, and that imagination – without the need for computer games or television – can take a child almost anywhere. For us, the essence of childhood conjures up pictures of a dolls tea party on a rug under a shady tree, den building, dressing up, or hunting for bugs.
Our designs are simple and individual. They'll stand the test of time, in an all too throwaway world.