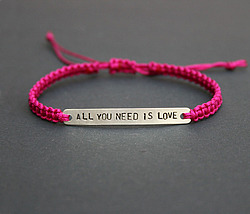 Welcome to Oh Someday... Jewellery by Kate Holden.
All of the jewellery here has been designed and made by me in my little shed in the South East of England. I only work with hand tools (as opposed to electrical machinery), to be as environmentally friendly as possible, and also because creating pieces by hand causes every piece to be a little bit more unique.
Oh Someday Jewellery is heavily influenced by music, nature and the people around me. All of Oh Someday Jewellery is also fully customisable, which means you can have a truly individual and personal piece of jewellery for a reasonable price.