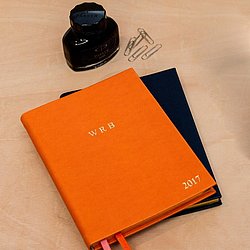 Noble Macmillan began over 25 years ago as a small business designing, manufacturing and selling luxury leather bound photograph albums, notebooks and accessories. Everything we sell is hand made in the UK using the finest materials and craftmanship to ensure the highest standards possible. We can also personalise items with names, dates and messages to make an extra special gift.
To this day we've added more and more fantastic presents for your friends, family and even yourself, from our best selling brightly coloured leather bound notebooks to our Oyster Card holders. We are sure there is something tempting for everyone.
Our products can be gift wrapped and ribboned to make an extra special present.