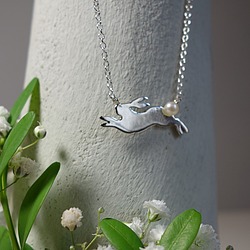 Eve and Fox was created in 2008 by husband and wife team Katherine and Ron Foks.
We aim to design Jewellery that is great quality, originally designed and affordable.
The pieces all have a strong vintage style with many of the charms being vintage finds from Rhode Island in New York, to handmade ceramic pieces made in England.
The range is constantly evolving - incorporating botanical themes with unusual vintage finds - finished with mother of pearl flowers, ceramic hearts, fresh water pearls, and pretty charms.
Every piece of Eve and Fox jewellery is lovingly handmade in our small studio in Leicester.
We hope you love our designs - whether you're buying for yourself or as a gift for someone, you can be sure you're buying something special and original.
Katherine and Ron