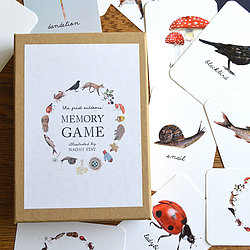 Thanks for stopping by!
Naomi Stay is a designer and illustrator, living and working in London. Inspired by the folklore stories read to her as a child, her hand-painted illustrations feature inky creatures and vintage objects in strong modernist compositions. Through her designs, she captures the nostalgia of childhood in a timeless style, appealing to adults and children alike. Her work is available in boutique stationery, including greetings cards and invitations, and limited edition prints. Her wall hangings and prints make beautiful additions to children's nurseries and bedrooms.
Each purchase is made to order, using giclée printing techniques and archival 270-300gsm art paper.
View Naomi's portfolio at www.naomistay.com