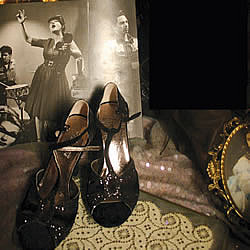 Nancy Mac is a UK-based womenswear label that offers boutique clothing for women with beautiful garments with a gorgeous vintage twist.
Designed to flatter, Nancy Mac dresses and stand-alone separates are cut with care from luxurious fabrics and unique prints.
Every piece in the range is inspired by the belief that true style stands the test of time.
From pretty party dresses to comfy coats and cardigans, we're sure you'll find something for every occasion that flatters and inspires.
Lovers of vintage fabrics and styles will love our beautiful dresses, and we're sure you'll find that they're great gifts to give to that special someone.