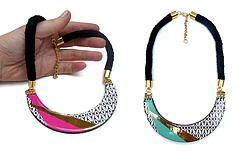 Hello and welcome!
myBearHands is a handmade, illustration based jewellery company run by Sally Haysom.
Designed around her own illustrations, each piece is lovingly handmade from start to finish by Sally from her studio in Bristol, England.
Having grown up in a creative family in the Devon countryside, Sally attributes her passion for nature and narrative to a childhood of woodland walks, and a bookcase full of story books when she got home!
A degree in Illustration from the seaside town of Falmouth helped her along the way, and finally a desire to combine her passion for drawing with a love of making inspired her to set up myBearHands.
Sally hopes that the animals and characters who populate her jewellery may inspire the recollection or invention of narratives in the wearer. She is also a strong believer that illustration and art should not be confined to galleries or walls, and hopes myBearHands will challenge this idea in others.
Most of all she hopes people will find something in her work to inspire and enjoy.
I hope you enjoy myBearHands