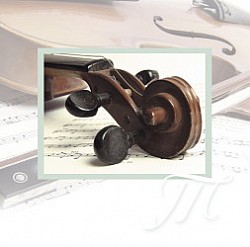 Hi, my name is Sarah, and I own and run Music Room Direct from my home in a village in Cambridgeshire.
People often ask me why is my business themed around music? Am I a musician myself? Well, sadly no, not through lack of interest, but more through lack of talent and application!
I love listening to music though and have a vast ipod collection of everything from Ellie Goulding to Alice Cooper to the Beatles to Vaughn Williams. I think that through music, we can channel our deepest emotions and relive memories as well as just enjoying the sheer joy of a beautiful melody.
I started Music Room Direct for the same reason that many people start a small business, as a way to work more flexibly around my children, and to get away from the tyranny of a daily commute. I looked around and saw that a lot of music shops already sold gifts for musicians, but most of them were mass produced and cheaply made and I wanted to offer something different, something that I would want to buy myself. I also wanted everything I sold to have a purpose, a function, to be useful. So I went to craft fairs and found artists and craftspeople whose work I loved and asked them if they would make original musical designs for me that I could sell in my online shop.
The result is that everything that Music Room Direct offers is handmade by artists from all over the UK, who have created beautiful, fun and functional accessories for home and garden, based around the shapes of music and musical instruments. I hope you agree that our products are quirky and imaginative, and enjoy the fact that they are completely unique to Music Room Direct.
I am proud of everything I send out and I want every customer to feel valued, which is why I always try to price fairly, offer free postage where possible, and let you know immediately if there is any problem or delay with your order. I hope you find gifts for friends and family here as well as treats for yourself, and have fun doing it, which is, after all what it is all about!