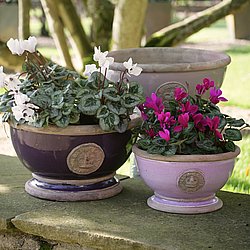 As a former BBC garden designer, the founder of Mr McGregor's is no stranger to sourcing beautiful garden accessories which enhance the natural beauty of plants. Opening in 2004, the aim has always been to provide a choice of high quality, stylish and innovative products for people who love the outdoor life.
From garden essentials and outdoor lifestyle products, the range has expanded to cover home and pet accessories with the constant aim to provide a luxurious look at an affordable price.
All products are road-tested before they make it into the Mr McGregor's range to ensure quality and durability.
Being an environmentally responsible company, products are sourced locally where possible. Recycling packaging is also part of this ethos.
The company philosophy has always been to offer excellent value for money and provide a high level customer service.