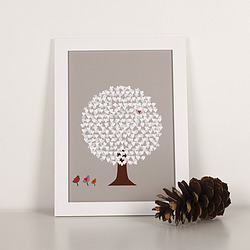 Kate is a designer based in London, who has worked with some of the world's best design companies in the UK and Australia. Kate's two cheeky little boys have inspired her to create a lot of the designs for MooKa.
From fun character t-shirts for babies and kids to contemporary prints for any room, Kate hopes you will find something you'll love to keep or give as a gift.
Kate's desire is to continue to expand the MooKa range, but never to compromise on her principles of simple, bold and fun design produced to the highest quality.
We hope the colourful characters and attractive prints will brighten up your day and make you smile!
STOP PRESS: Kate is now relocating to NYC for a couple of years. She will return with more inspirational products...watch this space...