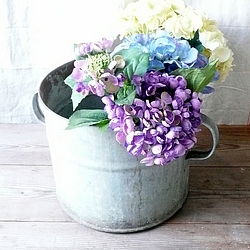 Since opening our doors in Lichfield, we've been selling period home paraphernalia and vintage one-off pieces with great success.
With a background in antiques, vintage clothing, graphic design and reclamation we love to hunt out the unexpected and the unusual and bring them into everyday life.
We only sell beautiful inspiring pieces for the home and garden, together with some carefully chosen design led gifts that all have old fashioned flavour, but never 'twee'! As well as commissioning one-off pieces from designers, we are the total opposite of the high street shopping experience. As all our customers want something special, we prefer to steer clear of unauthentic products, disquising themselves as 'vintage' but made yesterday, and instead prefer the real, the worn, the quirky and the charming.
All of which we look forward to sharing with you! After being invited to join notonthehighstreet.com, our minds have been racing with new ideas for fabulous, unique gifts so keep an eye on our pages to see what comes next!