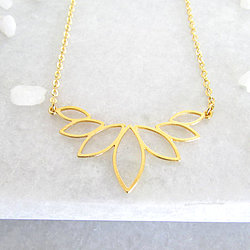 Misskukie jewellery is fresh, bold and exciting, a mix of designs for all styles and attitudes. We design and create jewellery for the everyday woman out there, the mother, the wife, the boss or employee, the friend and bride to be.
It all started with a small idea and when the chance came in 2010, Kat Driscoll the founder of the business, took the leap and jumped in head first. "Everyone I knew thought I was being very brave (and some thought I was a fool) to quite my full time employment and regular pay to start and create a business that would become Misskukie Jewellery."
The business is set in the heart of Sussex in a tiny studio, where the magic happens. Inspiration comes from all corners of life. " I create jewellery that I myself would happily buy from a retailer, my customers get treated the way I would like to get treated when communicating with a stranger. Its not only about the product but also about the experience you provide to people that makes them want to come back and purchase from you again."
We are proud to be part of the Notonthehighstreet family since 2012.
Our ever changing collection moves with time and fashion to bring our customers modern and contemporary jewellery. Preferred metals we use are brass and gold, with that we hope to create something special you will treasure.