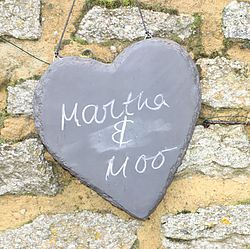 Martha & Moo was started by two good friends with impeccable taste! Sharing an eye for detail and a talent for putting beautiful things together, these ladies are talented crafters who love sewing, painting and making in the Oxfordshire countryside.
All our offerings are designed to give you many years of pleasure and are hand finished, so no two items will be identical. We hope you will love them as much as we do!
Most of our items have a countryside twist, its our first love! From pretty noticeboards, decked with ribbon, to truly bespoke cushions made from your treasured memories. We love our personalised rocking horses and toy boxes that you can really make your own.