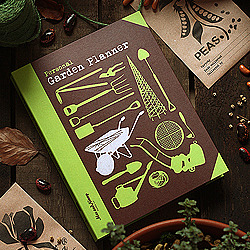 Mac and Ninny Paper Company believe that if you love it you should label it, which is why we launched in January 2012 with a range of contemporary and quirky designed bookplates and preserve gift kits. This year we've complimented these with a range of planners, keepers and giclée prints. Using our products, you can label your books and homemade preserves, plan your garden, holidays or meals, keep your momentos, seeds and menus and hang our colourful prints in your home.
We create all our own designs and illustrations which reflect the sort of interests that people have - cooking, baking, gardening, reading, travelling and writing. All our products are printed using vegetable based inks, recycled post-consumer waste or FCS certified stock. And, last but not least, all Mac and Ninny paper products are proudly designed and made in the UK.
If you have any questions or feedback, please do get in touch by clicking on the 'ask seller a question' button.