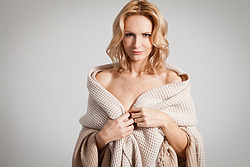 LUXES is a global luxury dream loft focusing on luxurious cashmere, silk clothing.
LUXES' cashmere products are made of highest quality world recognised Aerbasi and Alashan white cashmere and Tibet Nagqu purple cashmere. Mongolia and Tibet's climate, elevation and herding traditions are ideal for the production of the worlds highest quality cashmere, the longest and finest. We use only the best Mongolian and Tibetan raw materials which are constantly under extremely strict quality control. Our cashmere is certified and treated with the utmost care. We therefore guarantee that all our products are of the finest quality at affordable prices.
LUXES continues to expand with new product lines which include luxury silk dresses. Silk is called 'Fiber Queen', and is favored by people of all ages for its unique charm. Silk is elegant, exquisite, and cast in bright colors.
Luxury is what LUXES is all about. Soft and comforting and made only from the best natural fibers. It is as much a caress as clothing.