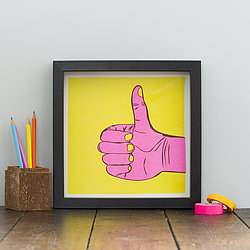 I'm a northern girl who wears a lot of neon, loves mushy peas and has a phobia of copper coins. I love all the usual stuff — eating, drinking, going to the cinema and basejumping, and I'm inspired by my own eccentricities and idiosyncrasies and those of the people I meet. I make fun and witty graphic cards, prints and hand drawn maps celebrating all that's weird and wonderful about life, and hopefully raising some smiles along the way.
If I can bring a smile to just one person's face with something I've made then I consider that a job well done. Even if everyone else is a bit confused.
I'm always working on new stuff so do keep checking back to see what I'm up to.