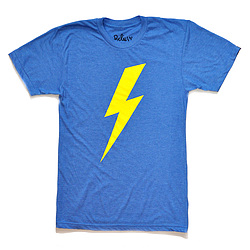 I'm a northern girl who wears a lot of neon and loves mushy peas. I make graphic cards, prints, t shirts, kids clothes and all round good stuff!
I believe that when you wear bright clothes and fill your home with fun, cheerful things, it makes life much better.
If I can bring a smile to someone's face with something I've made then I consider that a job well done. Even if everyone else is a bit confused.
Cards and envelopes are both 100% recycled, and t shirts are all excellent quality and screenprinted in the UK.
I'm always working on new stuff so do keep checking back to see what I'm up to.