People say the British aren't romantic, but according to relationship psychologist, Emma Kenny, we're just misunderstood. Instead of big public displays of affection, Brits are more likely to express love through commitment, support and mutual respect. Of course, no two couples (or people) are exactly alike, and we all have different ideas about how to be romantic...
Emma Kenny
Psychologist
Emma Kenny is a highly experienced practitioner, recognised by the British Psychological Society and the British Association of Counselling and Psychotherapy. An expert on relationships, she's worked with us to create five key romantic profiles to help explain our different approaches to romance.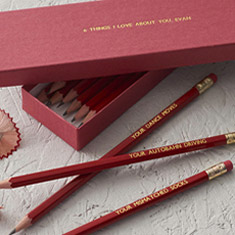 1. practical romantic
A thoughtful type who buys practical gifts that their partner really needs
You don't seem 'romantic', but this is a misconception. Instead of grand gestures and openly romantic signs, you prefer to listen keenly and quietly to your partner's needs. You make practical purchases, but they are
always considered and bought genuinely to make your loved one's life that little bit easier. At times, you may seem reserved, but still waters run deep and you are actually a very connected partner. For you, it's all about finding your partner gifts that are really thoughtful and useful.
While some may consider you unromantic, the truth is that, for you, love is all about firm foundations and consistency. You care deeply in relationships and love loyally. In a crisis, you stand by your partner's side. This is where your real romance lies – in your absolute conviction of your relationship. You're always there when it counts.
read

more

less
shop practical romantic gifts >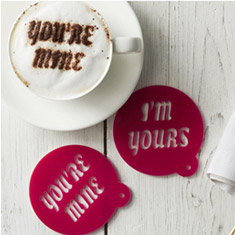 2. passionate romantic
The one who loves buying spontaneous gifts to make their partner happy
You are tactile and openly loving. You'll be found linking arms with your lover, wherever you go. Your partnership is a priority for you, and when you're with your loved one, nothing else matters. You like to be spontaneous
and do things 'in the moment'. Instead of planning, if you see something you think will make your partner happy, you grab the opportunity. When you fall in love, you do so deeply and you're willing to make personal sacrifices to make your loved one happy.
You are physically, emotionally and romantically open; you are loud with your feelings and you feel incredibly proud of your partner. Making your loved one feel cherished is hugely important to you, and having that gratitude reflected is very important. If your partner doesn't return the feelings you convey, you can feel hurt, and at times, insecure.
read

more

less
shop passionate romantic gifts >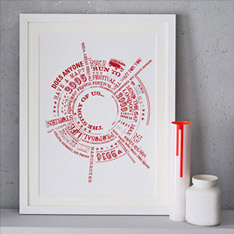 3. sentimental romantic
The kind of partner who always gives from the heart; price is no object
You're hugely organised, and methodical, and this shows in the type of gifts you like to give and receive. You like gifts to be linked to important moments, memories, locations and people. You hold on to special
memories and always remember the smallest of details. Listening intently is key to your partnership success. You hear the things that really matter to your partner and store the information away to use at a later date. Cost is of no consequence to you because it's the little things that really matter. You consider sentimental items to be priceless in their worth.
You make a fantastic partner – strong, supportive and capable; giving your heart completely and requiring little in return but kindness. You're deeply connected, and can provoke great emotions through showing your thoughtfulness and kindness.
read

more

less
shop sentimental romantic gifts >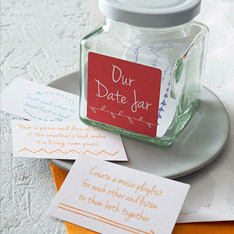 4. seasonal romantic
The dependable one who never forgets an occasion and spoils their partner
As a partner you are open and genuine, and leave little hidden emotionally. Your partner will always be reminded of your love for them. The only problem in your relationship involves spontaneity; you don't have any!
This isn't necessarily a bad thing – when it counts, you are 100% there. You play by the rules and making people happy is one of them. You like to be told when it's time to be romantic and as soon as you get the nudge, you go all out to make sure that your partner feels valued.
This means you tend to have very secure and loving relationships. You like people to tell you what they want as you always like to please. This means your partner gets few surprises, but they're also never disappointed – you always get it right.
read

more

less
shop seasonal romantic gifts >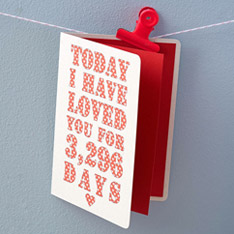 5. ever-ready romantic
The type of partner who will make you believe in fairy tale romances
You are the ultimate in the romance stakes. No matter where you are, what you're doing, or who you are with – there's always a part of your brain thinking about your partner. You find yourself texting, calling
and emailing them from work, and doodling their name on your office pad. You write poetry, songs or make creative things to give your other half as a way of showing your love. It's very important to you that they understand how much you adore them.
You like to daydream about your future with your partner and have a 'happily ever after' attitude. For you, every day is an opportunity to demonstrate how lucky you feel to be in love. At times, this has led to others feeling overwhelmed by your attention, and in the wrong relationships you can appear needy, which isn't the case.
You are a true 'dyed in the wool' romantic. Each and every bone of you belongs to your partner. At times you put your own needs last, which can be detrimental to your happiness, but this occurs because of your care and kindness for others. You believe in fairy tales and more than this, you aim to create your own.
read

more

less
shop ever-ready romantic gifts >