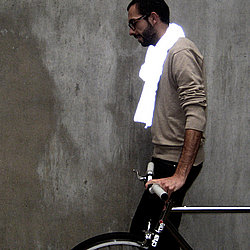 Lost Values marries craft with technology to develop products that enhance our everyday life.
Widely awarded for innovation, design and sustainability, Lost Values' range is carefully hand crafted yet ingenious and technological. From beautiful reflective knitwear to stylish accessories, Lost Values captivates the most demanding and environmentally concerned customers.
We deliver three distince collections;
LFLECT - reflective apparel, great for dark nights out and about on your bike and as a stylish tech addition to your wardrobe.
ZIPPYKIT - innovative tech DIY toy kits. Assemble with your kids to teach, learn and play about technology and smart textiles.
ECOLORIUM - jewellery and accessories made of 3D printed structures and ALBEDONITE crystals athat react to UV light and change colour.
Innovative and meaningful, Lost Values aim to create products which will be treasured and cared for, and never discarded or simply consumed, for customers that want to make a difference.