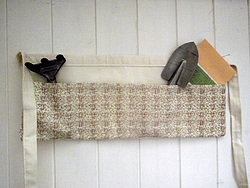 Live it Green draws upon nature as inspiration, and produce a range of handmade products which aim to encourage an interaction with the environment. Practical textile products featuring hand drawn imagery, combined with organic fabrics.
The niche range of bespoke products are made to order emphasising the speciality and care in which the business operates, and providing a unique thoughtful collection covered in beetles and floral patterning. All our products are made using water-based printing ink on a blend of hemp and organic cotton.
Our range is a contemporary approach to the garden for the eco-aware consumer.