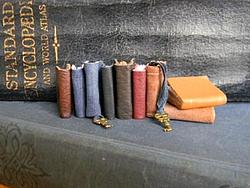 I am a Scottish Designer Maker although I live and work in leafy Cheltenham; the heart of the Cotswolds, Gloucestershire.
I work with vintage textiles, paper and recycled leather.
I am particularly interested in showing people how much fun crafting can be. I was taught to sew and crochet by my Mother and I want to pass on those skills to others so they too can enjoy many crafting delights. My main interest is sewing so it was with that in mind that I have developed a range of felt sewing kits that are suitable for both adults and children. So to that end I have designed a series of sewing kits that suit both children and adults to help them learn in a fun way. The packaging is designed to look great as a craft kit but also to look like a gift box which is suitable for birthdays and special occasions. All the contents and packaging are sourced in the U.K.
I will continue to develop and design more craft kits that can easily be made by children and adults giving them endless hours of entertainment.
I have also created a jewellery line - Jewellery for book lovers - Using recycled leather and hand torn paper I have constructed miniature leather bound books that can be worn as jewellery; Necklaces, Cufflinks, Brooches . Keep an eye out for new listings.