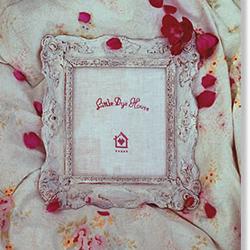 We would like to extend a warm welcome to those of you who are new to Little Dye House. Our range of cardigans and camisole for mothers and their girls are all edged in delicate trims and dyed in an environmentally controlled way. taking water from the stream and of course replacing it and spreading residue on the land as fertilizer.

Our garments are hand dyed using non toxic dyes and slight variations will therefore occur adding to the individuality of our garments. We use ultra soft jersey pointelles which are extremely comfortable to wear enabling the skin to breathe naturally be it in the middle of winter or the height of summer.

Our designs are developed and faithfully produced within the UK and we hope you will enjoy browsing through the website where you will find our new products alongside the old favourites.