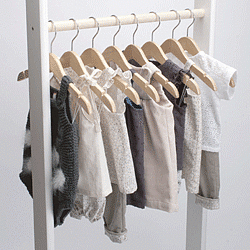 Lilla Rey was founded in September 2012 just before the arrival of baby Lilla, the inspiration behind the brand. As sisters, both with degrees in fashion this is our first venture into baby girls clothing and accesories. With support from our mother Barbara (Nanny BaaBaa to Lilla), we are inspired to design clothes for the fashion conscious newborn.
Our contemporary baby clothing range and accessories are all designed and handmade in our family home in Surrey. All of our garments are individually designed to be timeless and practical pieces with the view that they will be passed down from one child to the next.
Our Christening Collection has a modern approach to cut and materials, with embellishment that nods to the garments traditional roots.