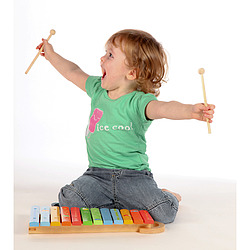 Hello from Knot Toys, a small, web-based, family run business based on the Herts / Essex border. I work from home, choosing, ordering and despatching beautiful, traditional wooden toys.
I try to select traditional wooden toys that are all about fun, learning and creating memories while at the same time being safe, durable and with lasting appeal. I am confident that you will love them too!
Sourced from a variety of manufacturers, I choose toys that will appeal to young and old, are fun to play with and look great if displayed on the windowsill or bookshelf! You will enjoy giving them as much as the recipient enjoys playing with them!
Many of the wooden toys can be gift wrapped and I can send direct to the recipient.
Thank you for taking the time to look at our pages and I look forward to being able to help you with some gift ideas.
Kind regards,
Rachel