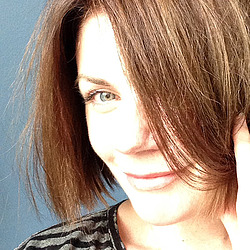 Bianca is a London based print, textile and homewares designer. She launched her company in 2009 with a small collection of art prints under the name Kiss Her, and has recently re-launched under her own name.
Bianca's work has been featured in many magazines, newspapers and high profile blogs, including Living Etc, Sunday Times Style, Saturday Times, The Independent, Easy Living, Decor8 and Mad About The House.
2015 sees the launch of a new collection of typographic prints and a new, much requested framing service, so now you can order one of Bianca's prints and have it delivered to your door, ready to hang, framed the way it was intended.
Whatever you're looking for, be it something special for yourself or someone else, you're sure to find something fitting from Bianca's collection, where her designs remain a refreshing offering in the world of affordable art.