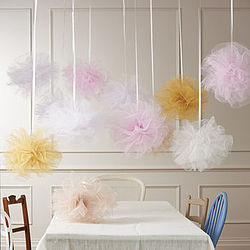 Introducing Just Add A Dress, the design-led, stylist made collection of wedding decorations for the DIY bride.
Created by Tuula Whitlow, stylist and set designer, Just Add A Dress is a place where we believe wedding decor can inspire, delight and add magic to the occasion, no matter what the size or budget.
Are you planning your big day, and looking for cost-saving ways to do it yourself while maintaining a perfectly coordinated and luxurious look?
Perhaps you're stumped on how to make your venue awesome with only half an hour to put up decorations.
Or maybe you're planning a gorgeous party for a big birthday or engagement, and hoping to create a special atmosphere.
You're in the right place !
Just Add A Dress is a beautiful and inspired range of wedding and party decor designed with you in mind.
While working as a stylist and producer for bigger businesses, Tuula discovered so many friends and colleagues looking for style, inspiration and, above all, practicality for weddings and parties - in the end, she just had to create simple solutions that looked perfect. These friends needed the detail and luxury of Tuula's style, but with the time and money constraints of do-it-yourself brides.
With Tuula's exceptional experience, we've created photo backdrops, chair decorations, and more for your wedding. They're easy to install, mostly ready to place, and available in set colours, or your own bespoke colour scheme.
We believe in handmade, and many of our items are made right here in the studio; others are carefully sourced for their uniqueness.
Most of all, we want to help you create the perfect wedding for you ! Take a look around, and get in touch - we'd love to help.