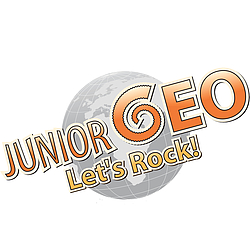 Junior Geo is a family business based in Dorset (the only place to live if you love fossils!) .
Bill, a qualified geologist first got the idea for the company after visiting his son's class to show off his prized specimens.
He was so amazed by the enthusiastic reception he received that he decided to give up working in the oil business and set up Junior Geo. And he hasn't looked back since.
We aim to encourage an appreciation of our amazing world by selling top quality, beautifully presented fossil and mineral gifts.
"When children see our gift boxes they often think of treasure! We want them to go 'wow' and to be inspired to learn more about the world around them".