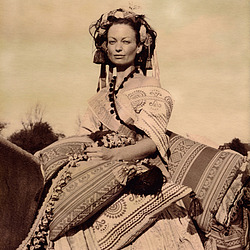 We offer designer fabrics and luxurious soft furnishings by designer Julia Brendel, including cushions, handmade lamp shades, bed throws, tablecloths and men's and women's scarves. Our fabrics and products are available in many beautiful patterns and colours, perfect for both modern or traditional interiors; woven in silk, linen, chenille and cotton. All are proudly manufactured by traditional English and Polish craftsmen.
Julia Brendel Designs has a core philosophy of broadening the appeal of traditional design to a modern context. The artistic influence of many of the World's ancient cultures can be seen in our products. There is a strong commitment to the usage of traditional manufacturing processes and all products are made to the highest standards, offering a great feel as well as appealing to the eye.
The overall aim is to create a brand that can as easily suit a contemporary home as a more traditional one - the confluence of the old with the new, with a touch of magic!