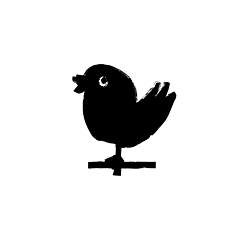 Childrens personalised art prints. Simply choose an illustration from my range of characters and situations and I will design your name and message to fit perfectly within the print.
By adding a few personal details such as a date, time and place your print becomes a unique gift for a new baby, christening, baptism, name day or childs gift for a birthday, christmas or whatever you require.
My characters all originate from how I imagine the particular animal would act in it's animated world, how its eyes would flit or how its body would move in the situation. I create pencil sketches first and then they are brought to life with colour. My style is bold and simple and I mix illustration with contemporary colours and typography. Watch out for some new characters to appear...always scribbling!
Every design I produce is printed onto white heavy quality archival paper which helps to maintain the colour over the years. Each print then has my jenkini mark handstamped, signed, marked as an original and gift wrapped in tissue paper. The print is then delivered in a sturdy hardbacked envelope.