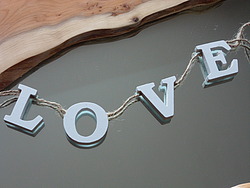 Welcome to In Season Now! In Season Now is based in the North East of England selling a variety of good quality products depending on the seasonal time of year.
In Season Now was set up in time for what is probably the most exciting, magical season of the year, Christmas. After years of using the same old Christmas decorations and boring gift wrap it was time to search for something new and different. And so In Season was created to sell wooden advent calendars and felt gift bags, something different to the usual chocolate calendars and paper bags which can easily rip and spoil the look of a lovingly wrapped present.
At In Season Now we don't stop after Christmas, we stock a variety of products suitable for any season and occasion throughout the year. We have products for Valentines Day, Mothers Day, Easter, Fathers Day, new babies, weddings, birthdays and lots more. Although some products are not available all year please keep checking back to see what is new for the upcoming season.