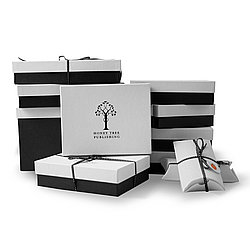 HoneyTree Publishing Ltd - Create your bespoke stationery from our collection of beautiful hand drawn illustrations - printed on premium card and paper from our studio and delivered to your home.
Founded in July 2008 by Lizbeth Holstein & Sebastian Galbraith-Helps, our mission is to enable you to be an individual with your bespoke premium quality stationery. We understand that creating a bespoke product is a fulfilling and rewarding activity and all our innovations and quality control are devoted to enabling you to acquire the best designed, personalised premium quality stationery products.
Your stationery is formatted on 400gsm card, or 160gsm luxury writing paper; all are a joy to write on and from sustainable sources.
To ensure 100% quality control, your orders are printed at our studios in Somerset – nothing is out-sourced.
As short run printers we don't hold any excess stock, which enables us to pass on the savings to you without any compromise on quality.