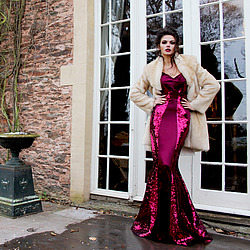 Henry Hunt is the inspiration of 24 year old fashion designer Phoebe Garlick. Having grown up in the depths of the Blackdown Hills in Somerset, she wanted to combine her love of high fashion and luxurious fabrics with her love for the countryside.
Henry Hunt aims to produce high quality, practical yet chic clothing giving a high fashion edge and touch of glamour to the everyday, creating the perfect wardrobe to take the discerning lady from day to evening, effortlessly.
Phoebe is passionate about keeping to her roots and keeping the 'British' in 'fine British attire'. Our garments are manufactured in the U.K. in short runs to ensure exclusivity and exceptional quality to every customer.