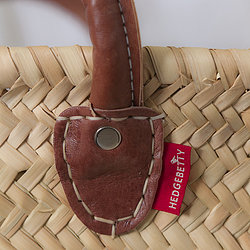 Famous for its rather more exotic birdlife, the North Norfolk Coast is also home to the Hedgebetty.
Original Hedgebetty's namesake is a fluffy little fellow who, like us, makes his home in the hedgerows of the North Norfolk countryside.
Purveyors of old favourites or 'Kit for Keeps' - Original Hedgebetty offers a host of handy items for 'life on the Hedge...'
If you are already accustomed to a draughty nest or plan to holiday in one, Hedgebetty soft woollen blankets are an absolute must and the same goes for our thoroughly useful baskets, including a few for the dog!
Whether holidaymaking or at home, choose Original Hedgebetty and back your favourite Norfolk Destinations with printed sweats and T's, jolly T towels, totes and postcards to remind yourself and your friends of those lazy summer days next-the-sea.
(Original Hedgebetty benefits from repeated exposure to British Seaside)