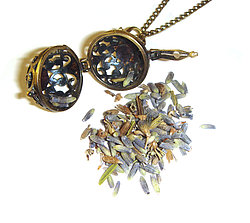 Young, fun and eye catching, Hannah Makes Things is a Manchester based jewellery and accessories designer/maker. We pride ourselves on handmade items that offer the wearer something truly different, created with care and attention and always out of the ordinary.
We started as many creative businesses do, making gifts for friends and family, listening to their feedback, developing our designs and eventually graduating to selling our creations on Spitalfields Market. From there we gained some fantastic press coverage and saw many of our designs on famous faces and featured in both film and television.
Our pieces are created with a mix of modern and vintage components lovingly collected over the years. We adore creating pieces that show the juxtaposition of old and new, combing understated with bold to bring our customers really unusual designs. Many items are one off pieces or made only in very limited numbers.
The mantra that we strive to embrace is "life is too short for boring jewellery".
We firmly believe in expressing your personal style through the finishing touches that make you unique. Offering everything from delicate charm earrings through to bold and intricate statement pieces we strive to offer something for everyone.
Our customers are very important to us and we want you to be totally happy with your purchase, if you would like an item adjusted or modified to suit your preferences then we are more than happy to oblige wherever possible, please contact us and we will always try our hardest to meet your needs.