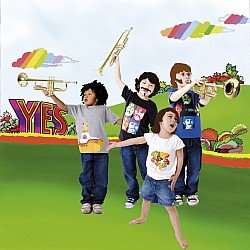 Contemporary, design-led children's and baby clothing label, providing funky premium fashion for 0-10 year olds which is ethically produced.
Quality jersey t-shirts feature cool retro imagery as well as our licenced ranges from the Beatles' "Yellow Submarine".Supersoft babywear includes funky graphic designs on babygrows, tees and vests, all with nickel-free poppers and licenced Moomins baby tees and grows.
All jersey pieces including leggings, hoodies and gorgeous beaded dresses as well as cool denim jeans are made from 100% certified organic cotton in Portugal using ecologically approved dyes, prints and production methods to provide gorgeous stylish ethical fashion for kids.
The range also boasts luxurious hand loomed and fairly traded knitwear from Peru, including dresses, tunics, jumpers and licenced product, including the scarf from the classic children's film "The Snowman".
Green Eyed Monster - Contemporary Clothing for the New Generation