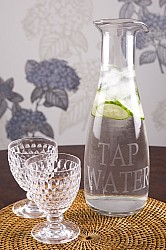 We are pleased to welcome you to Isabel Ballardie Interiors: a beautiful range of giftware and furniture.
Principally an interior designer, Isabel has been creating luxurious interiors for the past eight years for residential and commercial projects. Truly passionate about design, Isabel has now launched a collection of pieces synonymous with her style and flair. All hand selected, each item has been chosen to compliment both traditional and contemporary interiors.
This collection includes delicate porcelain and glassware, selected furniture and unique design led gifts. All cushions and soft furnishings are made in England to exacting professional standards.
Truly individual, truly inspirational.