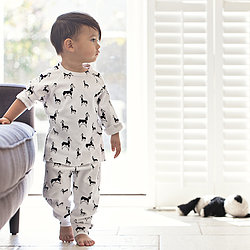 Frank & Nora is a design lead lifestayl brand providing parents with an original kids style choice. using 100% organic cotton we provide affordable quality with a unique customer engagement ethos.
We are 100% Irish owned with distribution in both Ireland and the UK. We are also 100% independent and we provide worldwide shipping.
Our range is simple yet stylish. Plain but fun. Practical and beautiful. Where possible our products are created to be unisex. Most importantly our clothes are made to be handed down through the generations using only the best organic cotton.
All our fabric and artwork is designed by us in our Dublin studios.