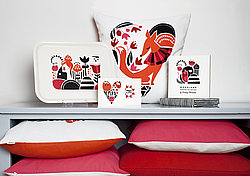 Folly was conceived out of a desire to find beautiful and imaginative gifts and a love of mixing contemporary pieces with unique vintage treasures.
We believe that finding unique and fabulous items should be easy and enjoyable, and with that in mind we have found an extensive range of products from around the globe. We are here to take the hard work out of it for you!
With an exciting mix of design-led gifts, contemporary homewares and vintage finds, we're confident that we have just the thing you are looking for. Whether it's something beautiful to adorn your home, or an inspirational gift that is talked about long after the event!
Folly is a family-run business and we hope that you find shopping with us an enjoyable experience.