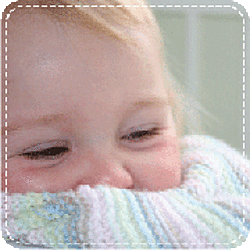 After the birth of my son i like many other mothers wanted to wrap him up in a bundle of comfort. After discovering that there was not much choice for traditionally knitted blankets in comtempory colours i decided to knit my own. A year later and after so many comments and orders from friends i decided to launch the product as a business.#
All the blankets are hand knitted by myself in a double knit wool and edged in a soft ribbon. The different sizes mean that they can be used in car seats, prams, cots, cot beds and for snuggling up on the sofa. They also make a delightful new baby gift.
Due to blankets being knitted by my self they may be a delivery time of 28 days.