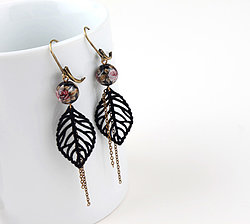 Edition Design is a chic collection of contemporary handmade jewellery. We are inspired by nature and the world around us and this is reflected in our individual range of jewellery. We also love colour and bring this into our work whenever we can! All pieces are handmade and almost all by us here in our studio in Dublin, Ireland.
Edition Design uses the best quality materials – Sterling silver, gold fill and high quality gold plating. We bring together a collection of contemporary jewellery suitable for everyday wear at an affordable price. We think that unique designer-made items can be a part of daily life without costing the earth. Many of our pieces can be personalised with birthstones and initial charms to make an exclusive gift for someone special.
Edition Design was founded in 2012, inspired by a love of design that is stylish and unique but also practical. We are based in Dublin and sell beautifully designed jewellery online.